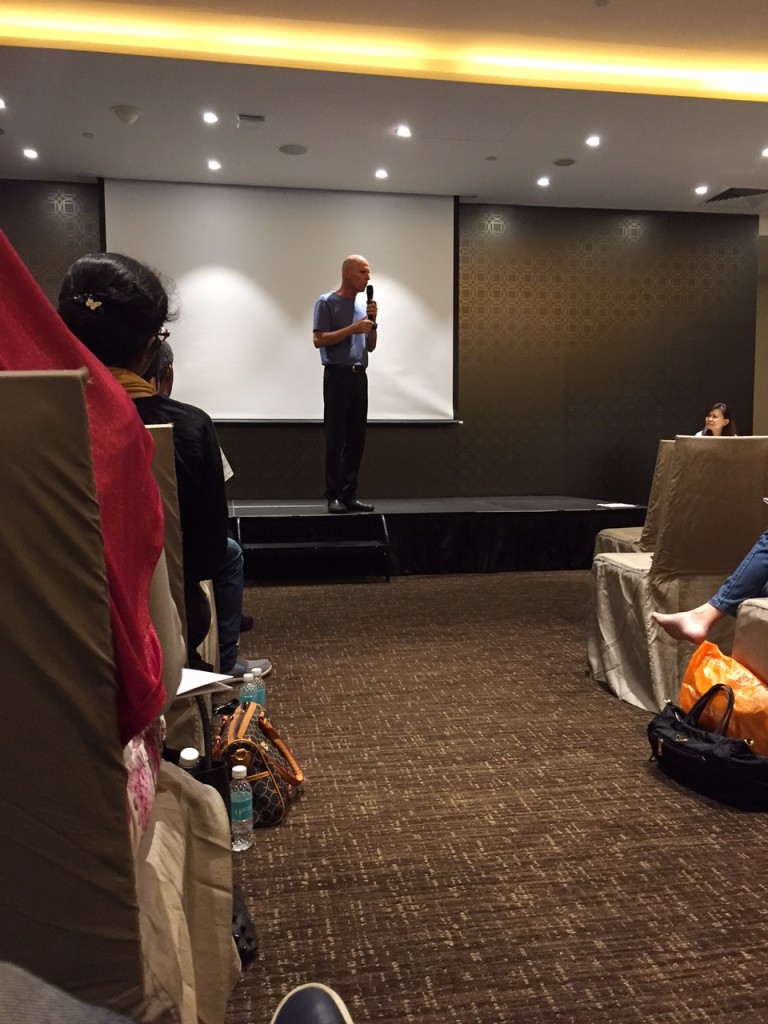 "How many speeches do you do in a year?"
I get that question a lot.
As if the number of speeches would somehow be a testament of the quality or success of a speaker.
It is NOT.
Bill Clinton has "only" done 93 speeches in the last 2 years.
But he charged between 150,000 USD to 700,000 USD (!) per speech, has had a revenue from speaking of over 13,000,000 USD per year (!) and he spoke at some of the biggest companies in the world. (With fees like that, you will speak at some cool conferences.)
Yet he "only" does less than 50 speeches per year.
On a different scale, let's look at me.
There was a year when I did 199 speeches. This year, I will be happy if I pass 80. My wife is giving birth to our 3rd child in two weeks and I am on semi-paternity leave this year. Still, I would rank myself a better, more professional and more successful speaker this year than the year I did 199 speeches.
I have stopped focusing on counting the number of speeches I do.
I do make an effort to try to increase the number of speeches that I hear though.
Like what I did one Sunday.
One Sunday, I attended a one-day course on Autism by Gerd Winkler from the Autism Treatment Center of America.
I primarily did it to learn more about Autism, of course.
But as a bonus, I got to watch a speaker/teacher speak/teach for a day.
One of Gerd's messages on how to deal with children with autism was also applicable on speaking.
He said something like:
"Wake up in the morning and ask yourself, 'What is so fascinating with my child?' If you ever get tired of seemingly endless hours of work with your autistic child that doesn't seem to bare fruit, then try to come at it from the viewpoint of 'Fascination.'."
If you approach the child with fascination, it will be so much less stressful and so much more interesting.
This approach works great not only on autism, but also on speaking (and on everything else in the world, I guess).
It doesn't matter if it is how you watch others speak. Just make sure you do.
Today, I watched the winning speech from the Toastmasters World Championship in speaking. (You can watch it HERE). It's an 8 minute speech about the power of words. I learnt something about facial expressions and delivering jokes.
Lesson: It doesn't matter if it is via video, audio or live. If it is a big or small group. If it is a speaker, a teacher, a priest, or a stand-up-comic. As long as you constantly ensure that you are being exposed to other people speaking and you learn from them in the process.
If you came to me for advice on speaking, I would be less concerned about the number of talks you give, and more focused on the number of talks you listen to.
And no, that does NOT mean that you become a great speaker just by listening to others, just like you do not become a great singer by just listening to others sing.
My message in this post is not to say that you do not have to speak!
You have to speak, speak, speak and speak.
What I mean is that you do not have to chase the speeches as if the number of speeches is the only thing that matters. 😉 It is more important that your FOCUS is on speaking.
Speak if you can. And if you can not, then watch a speech, evaluate a speech, get coaching from a speaker.
Be fascinated with the art of speaking. Not fascinated with the number of speeches that you do.
That is the cool thing with this job — that you can spend a Sunday learning about autism and at the same time, pick up a few things that make you better at your job.
(Suggestion: Submit your email address in the form to the right to get a convenient email summary in your inbox every time 10 new posts have been posted.)
Contact Fredrik by clicking on the email symbol below.