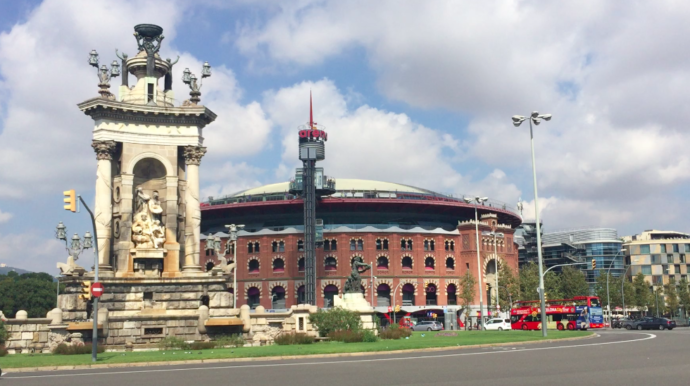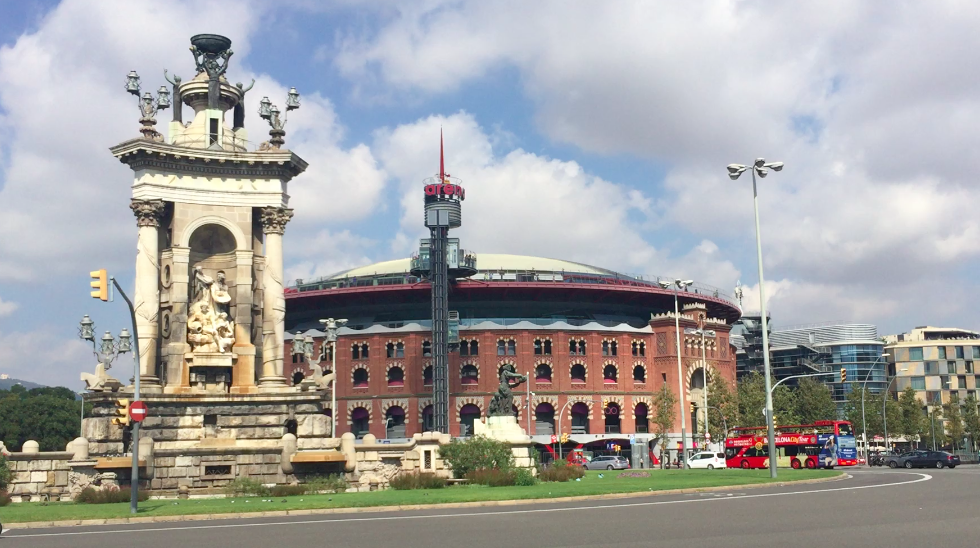 (Barcelona, Spain)
Today I was the keynote speaker on the second day of the global customer conference for Qmatic (a company that offers solutions for better consumer experiences). 300+ delegates from 50 countries had flown in to Barcelona for a two day conference. Needless to say this is the most important conference of the year for the company.
Since I was speaking on Day 2 the conference delegates where already in a certain state of mind after spending Day 1 together. Unfortunately I had not been able to attend Day 1 (since I was speaking in Omaha, Nebraska on Tuesday so I spent Wednesday on planes). (And to be honest, it's quite unusual for a speaker to "hang around" the day before his speech, since that would mean the client would have to pay for two days, and most would not like to do that.)
But with today's way of organising conferences it is quite often still possible to get an idea of what the attendees got to listen to on Day 1. The solution is called video. Often the conference organisers will film the speakers in order to put together a conference movie to be uploaded to YouTube after the conference as documentation of what happened, and as marketing for next year's conference. So if you ask the conference organisers (or the video guys) if you can get access to those movies when you arrive to quickly look through some of them they will most often let you watch them.
For the conference I spoke at today they had even uploaded 1 hour of it on YouTube so I could watch the keynotes from my hotel room in the morning of Day 2 (YouTube even have the handy feature of showing a video in 1.5X speed so that it goes faster to watch them).
And it was a good thing that I watched it.
Turns out that:
One of the speakers had referenced me in his speech (Now I could re-reference that reference in my speech)
One speaker had showed a robot on stage (Good for me to know since I was going to talk about how robot technology have developed over recent years.)
One speaker had mentioned a new type of toilet (Good for me since I was going to talk about a urinal in my speech (don't ask ;-).)
A series of speakers had mentioned the words "innovation" and "creativity" in their speeches (Good for me to know since my topic for this speech was "business creativity" and I now could refer back to how the speakers on Day 1 had talked about how important innovation and creativity was.)
And so on.
Because I could do so many references back to the first day the audiences got the feeling that I had been there Day 1 too. And my message became more credible since I could connect my message with the message from the first day.
So speaker hack of the day is: If you are speaking on Day 2 of a conference ask to see some video clips from Day 1 on the morning of Day 2. That makes it easier to "connect" with the audience since they get the feeling you were "with them" Day 1 too.