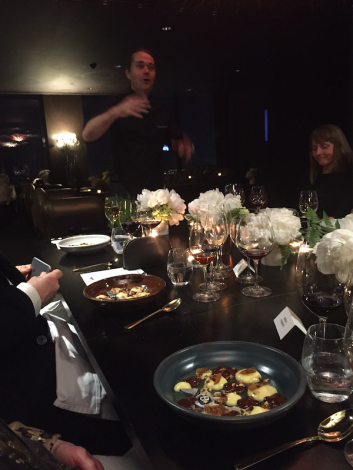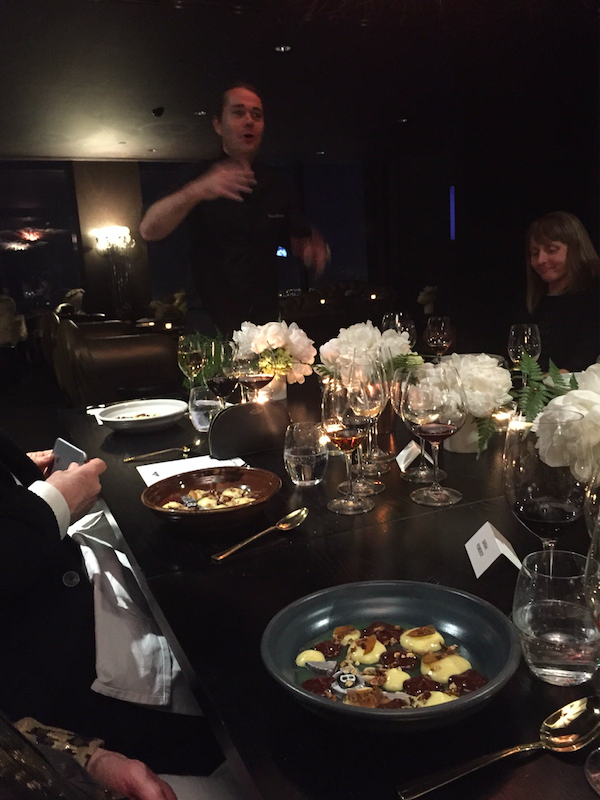 (Melbourne, Australia)
I got inspired by Shannon Bennett.
Some of the things Wikipedia says about Shannon Bennett is:
Bennett was invited to be the first Australian member of the associations Jeunes Restaurateurs D'Europe and Le Grand Tables Du Monde. In 2007 Shannon was a guest chef at New York's Star Chefs Congress. Vue de Monde was awarded Restaurant of the Year in The Age Good Food Guide, 2013 and 2014.
What I say about him is: Amazing.
A couple of days ago I had the honor of enjoying a 7-course meal in his restaurant on top of the Rialto Tower in Melbourne.
(Yes, that is one of the perks of being a speaker: you get to take part in some fantastic events that companies take their most important clients on….)
As an author I should not be at a loss of words, but the experience of eating at Shannons restaurant made me speechless. Not only because the food was amazing (it was) but perhaps even more because of the holistic approach that Shannon has taken to being great in anything or everything that he does.
Some examples:
One of the wines that had been paired with the food at our dinner came from 2 bottles that there only existed 12 bottles of in the whole of Australia. (The wine cellar in the restaurant had 4000 (!) bottles in storage.)
The restaurant only takes in something like 60 guests per night (and have almost as many staff as they have guests!)
The water system in the restaurant comes from Japan and is called "E-water", which means the restaurant cleans all its kitchen stuff (and their chefs hands) with Electrolyzed Water which means no soap is needed. (Even the guest toilets have that system, but there they had to put in some soap because the guests did not trust the system.)
They grow their own herbs in their own gardens, even their own truffles!
They use fish caught on a line (instead of a net) and killed using Ikejime – a Japanese method of paralysing fish to maintain its quality to minimise the stress hormones in the meat.
And so on and so on.
In other words, an attitude of always trying to be the best.
I am writing this post because Shannon inspired me.
This blog doesn't really have a target audience. I am not blogging on the topics that I speak on (Creativity, Change and Global Mindset), and I am not running this blog to be a "thought leader" on those topics. Instead I am writing this blog for myself to force myself to write things down that will make me better as a speaker. (It is a bonus if it also inspires other speakers to improve as well.)
After 8 months of running this blog I know it has helped me by making me sit down and reflect on what I do, how I do it and how I can become better at doing what I do.
This time I was helped by being reminded of the quest to always be the best you can do by an Australian chef in Melbourne. Tomorrow it might be someone totally different that helps me in a totally different way.
Who is helping you become better as a speaker and how?
(Suggestion: Submit your email address in the form to the right to get a convenient email summary in your inbox every time 10 new posts have been posted.)
Contact Fredrik by clicking on the email symbol below.