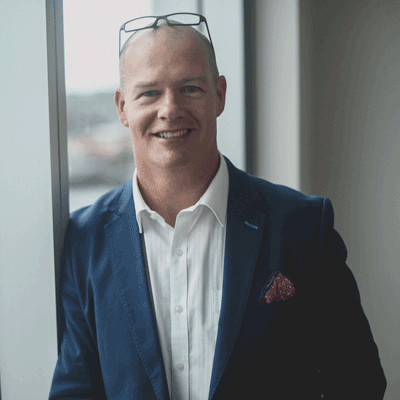 As a professional speaker I am passionate about what people who book speakers think makes a great speaker.
That is why – at the Asia Professional Speakers Convention 11-12 May  that I am chair of this year – we have a panel of three buyers of speaker services sharing about just that. Check out www.AsiaProfessionalSpeakersConvention.com if you are interested.
And that is why I yesterday I asked the question to Mike Doughty. Mike Doughty is today a speaker and the founder of Get Business Fit. We had a conversation today about speaking as two speakers sharing peer-to-peer, but I also took the chance to ask him about his views from "the other side".
Mike used to run an event company that would book some of the best speakers in the world. Over the years he booked over 100 speakers – and paid more than 2 million dollars in speaker fees.
I asked him: "What makes a great speaker great?"
His answer?
"The ability to articulate a different perspective in a way that is engaging."
Sometimes a short, precise sentence is the only thing you need to be reminded of what is important.
As a speaker is your message different?
Are you giving a new perspective?
Are you articulating this message in the best way?
And do you do it in a way that is engaging?
If you answer "yes" to all these four questions you are on your way to becoming a great speaker, now work on getting even better at all four. If your answer – honestly! – is "no" or "a bit" or "perhaps" or "I think so" etc, then put all your effort on fixing that one thing that is missing.
Personally I think the one thing I need to work most on is "articulate". As a non-native English speaker speaking almost exclusively in English I constantly struggle to use a more nuanced vocabulary in my speeches. What is the thing you need to work more on?