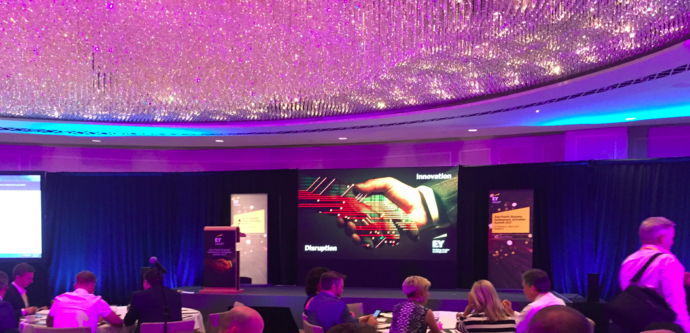 What kind of speakers gets booked for big, internal keynote speeches?
It's not the best speakers. (you can be a great speaker but still not get invited to give keynotes)
It's not the most famous speakers (famous speakers get invited to client events to draw a crowd, but the same thing that makes them a draw at a client event (they are famous) might stop them from getting the internal event (their fame has made them too expensive for internal events.)
My initial question is actually a trick question.
Because a client will not pick a speaker for their internal event – they will pick a theme.
And when they have a theme they will pick a speech which is on that same theme.
Not only when they have found a speech that matches the theme of the conference will they decide if the speaker delivering that speech is the one they want to book.
Today I was the keynote speaker at the AsiaPac-Business Development conference for EY. EY is one of the largest companies in the world, Asia is one of the most important markets for any global company, and the Business Development Managers are the ones responsible for selling some of the key projects that make this big, big company successful.
There were some very smart and experienced people in the room.
The managers had decided that two of the keywords at this conference was "disruption" and "innovation".
I speak on both of those topics.
That is why I got this job.
Yes, the client had heard me speak before.
Yes, I have done a lot of work for this client before.
No, they would not have booked me did they not think my speech was good enough for this group.
BUT – and this is key – they would not have booked my speech, no matter how good they think I was if the topics I speak on was not the topics that they wanted their managers to hear.
My main topics are "Change, Business Creativity and Global Mindset" – the good thing with themes like "change" and "business creativity" is that those are themes that never go out of style – I have literally been speaking on those topics for more than 20 years and they have ALWAYS been in demand. (In good times everyone needs to innovative, in bad times everyone needs to change.)
What are the topics you are speaking on?
Are your topics in line with the themes that companies are picking for their conferences?
Is there any way you could tweak your speech or the topic that you speak on to make it more relevant to the topics companies are holding conferences around at the moment?