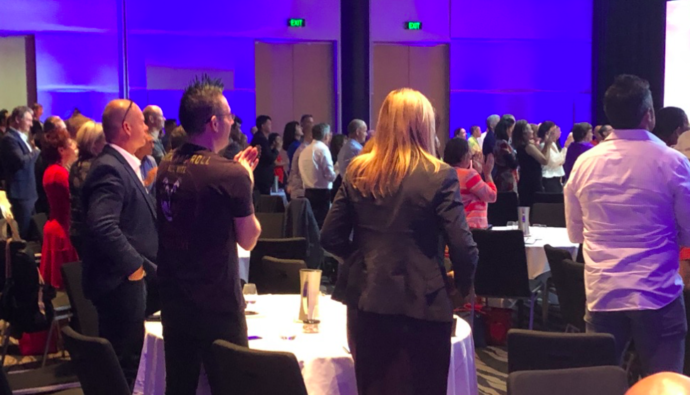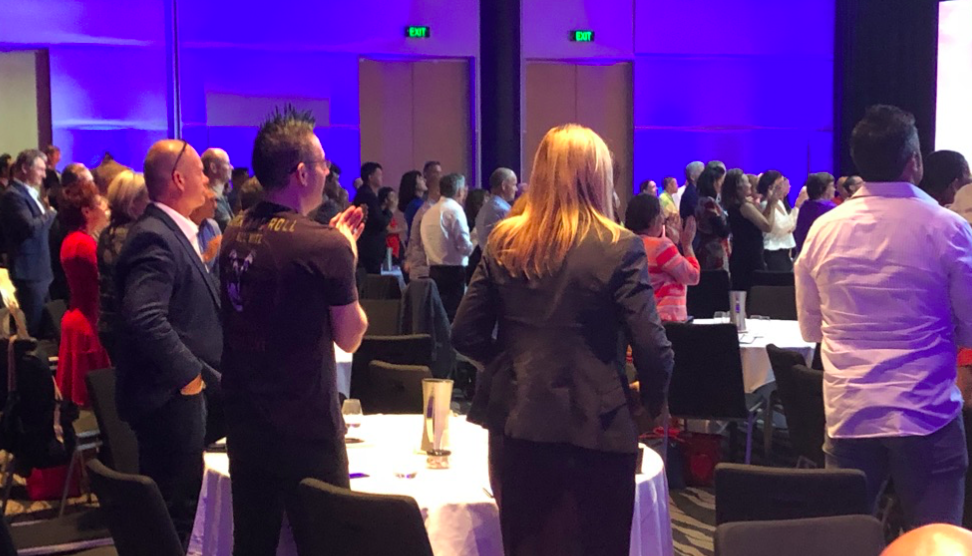 [youtube]https://youtu.be/o4m-PCnLBJ8[/youtube]
This is  Ngahi Bidois, a professional speaker from New Zealand and a proud Maori performing the haka with his son and daughter during the closing ceremony of the Global Speakers Summit in Auckland.
Not only a great example of cultural expression, but also of stage presence and of how change in body language – and tone of voice … – changes the character of a person on stage.
During the last four days I have learnt from, networked with, and listened to professional speakers from all over the world. I have attended over 70 sessions with speakers teaching fellow speakers about speaking. (I got to be the opening speaker of the corporate day as well as the opening speaker of the first day of the Global Leadership Summit, something that I feel very grateful for and which I will remember for a long time.)
To invest in attending speaking convention is such a good investment as your immerse yourself into all aspects of the speaking business – from how to do podcasts, to how to maximise your Linkedin profile, to how to move on stage, how to connect better to the audience and on and on and on…
Blessed and happy (and a bit tired) I look back on four days inspirational learning.
Thank you to everyone who was part of making the Global Speakers Summit a success.