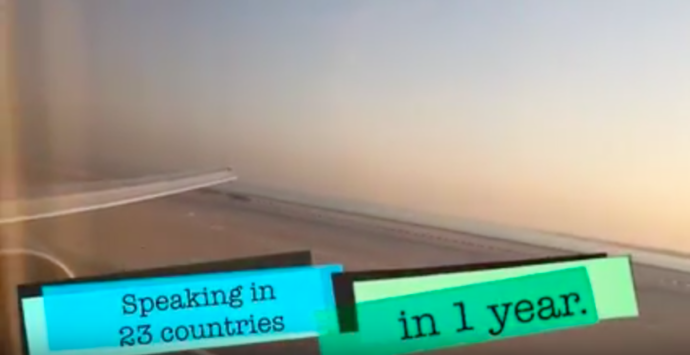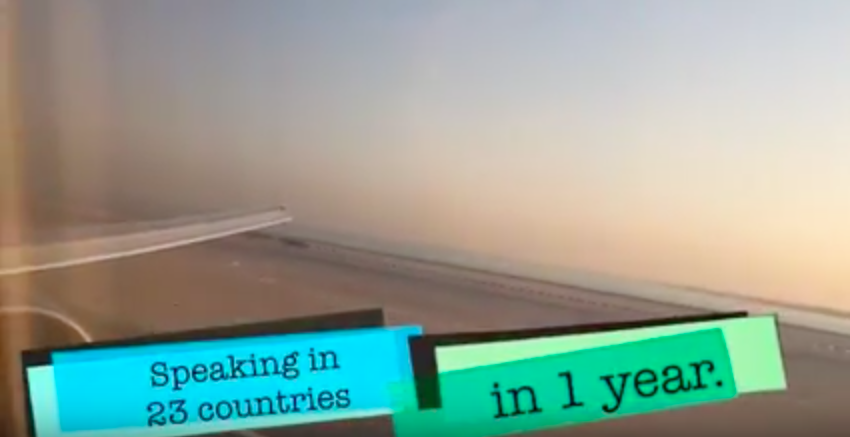 Most of  my post on this blog is about how to become better as a speaker, but some are about the life of a global professional speaker. This is one of those posts.
As we are now closing 2016 I have done an inventory of my global speaking year.
2016 Summary:
Countries spoken in: 23 different ones in 2016. (Bringing the total number of countries I have spoken in to 63.)
Continents spoken on in 2016: 4. (Asia, Europe, Africa and North America).
Number of speeches delivered: 64. 
Months off: 3 (January, July and August, to be on paternity leave with my kids),
Number of global (or international) conferences that I spoke at: 23 (more than 1/3 of all my speeches).
Percentage of speeches done outside my home country of Singapore: Ca 65%.
Here is a video to hopefully give you a glimpse into what that year looked like, felt like and was like. I hope it will inspire you to speak more globally too.
[youtube]https://www.youtube.com/watch?v=6LhZbamOZZ0[/youtube]
ps. If you are interested, here is a list of the countries I spoke in 2016:
Austria
Bangladesh
China
Egypt
Germany
India
Indonesia
Lithuania
Luxembourg
Hong Kong
Macau
Malaysia
Nigeria
Philippines
Singapore
Spain
Sweden
Taiwan
Thailand
Turkey
USA
UK
Vietnam
And here a list of the global, or international conferences I spoke at:
BMW Engine Global Management Conference
APLMA Annual APAC Syndicated Loan Market Conference
IATA Africa/Middle East Conference
Anoto Global Management Conference
Tata Communications Global Marketing Conference
FWD Asia Management Conference
LIMRA Global Conference
Nu Skin Asia Management Conference
LSB Global Conference
Kaufmann Fellows Global VC Conference
Grant Thornton Global Partners Conference
Templeton Global Investor Conference
DLA Piper Global Services Conference
Qmatic Global Customer Conference
EY Global Mobility Conference
ATD Asia Pacific Conference & Exhibition
EO Global Conference
Home Instead Global Conference
DLA Piper Global Lawyers Conference
The Queens Leadership program
OMB Asia Management Conference
EY Asia Pacific/Global Tax Conference
Morison KSi Global Conference
I am now looking forward to 2017, which I already know will be another global year that will (at least) take me to speak on 4 continents, and most likely 5.
I wish you a happy new speaker year – and may all your speaking wishes come true.