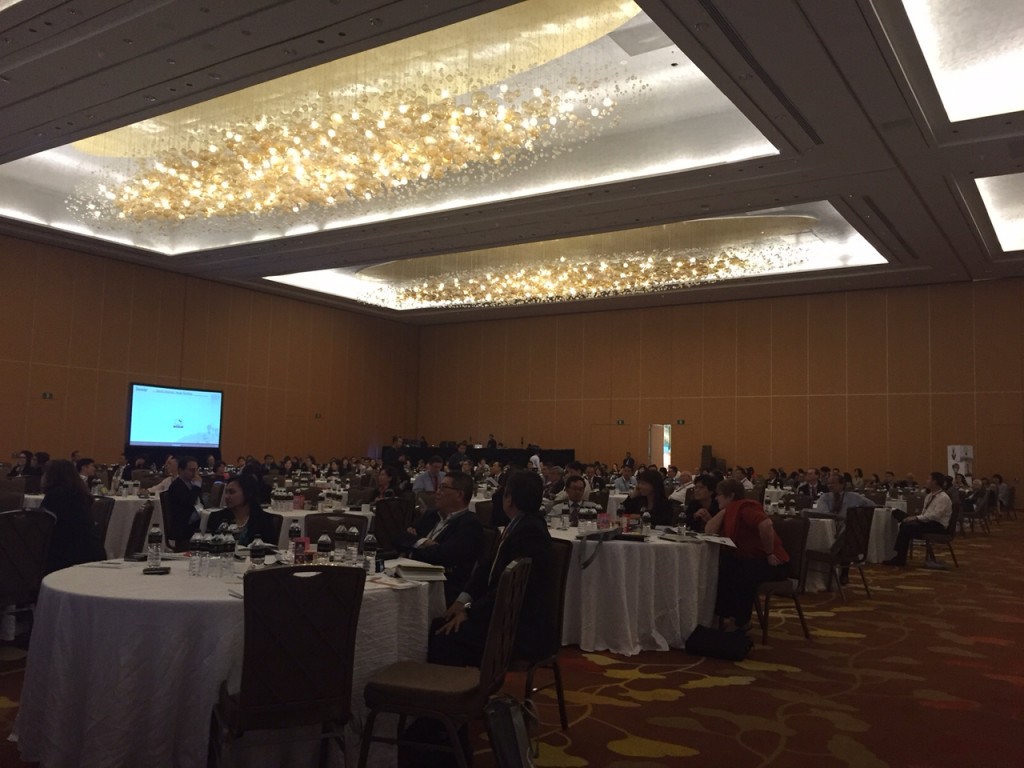 A man I had never seen before came up to me today and said, "Thanks for a very interesting conversation."
How is that possible?
He had just heard me speak as one of 850+ (!) participants at the conference of Singapore Institute of Directors. He had seen me on stage, but I had not seen him.
As one of the hundreds of people in the conference room, he felt like we were having a private conversation — just me and him — instead of him listening to my speech like the rest of the audience.
Here is the funny thing, JUST before I went up on stage (literally two minutes before going up!), I took a notepad and wrote: "Talk, do not 'speak'. Have a happy conversation".
I guess it worked.
The more speeches I give, the more I am convinced that the key to a great speech is that the speaker "breaks" the "wall" that exists between the stage and the audience.
How To Break The Wall Between The Stage and The Audience
1. Ask Questions
2. Laugh with the Audience
3. Tell a story about a person in the room whom you talked to before the speech
But perhaps, the easiest and best way of doing it is to look at the whole delivery of your speech as if you are going to have a conversation with the audience.
Some people give the advice that you should pick a person in the audience and speak to him or her.
I think there is a risk of doing that, and the risk is that the audience can feel that you are talking to that person – and not to the rest.
Instead, practice the skill of having a conversation with the whole group.
How To Have a Conversation With a Whole Group
I actually feel that a group of people have a "personality" just like individuals do. When you "read" the group while speaking, you can get a sense of the group's "personality" – or let's call it "grouponality".
What do they laugh at?
What mood are they in?
How interested are they in the subject?
and so on.
The more you "feel" them, the better you are able to deliver your speech at a frequency that they are willing to connect to.
And when you are able to connect to your audience, they will feel like you just had a one-on-one conversation with them – even if there are 850 people in the room.
(Suggestion: Submit your email address in the form to the right to get a convenient email summary in your inbox every time 10 new posts have been posted.)
Contact Fredrik by clicking on the email symbol below.