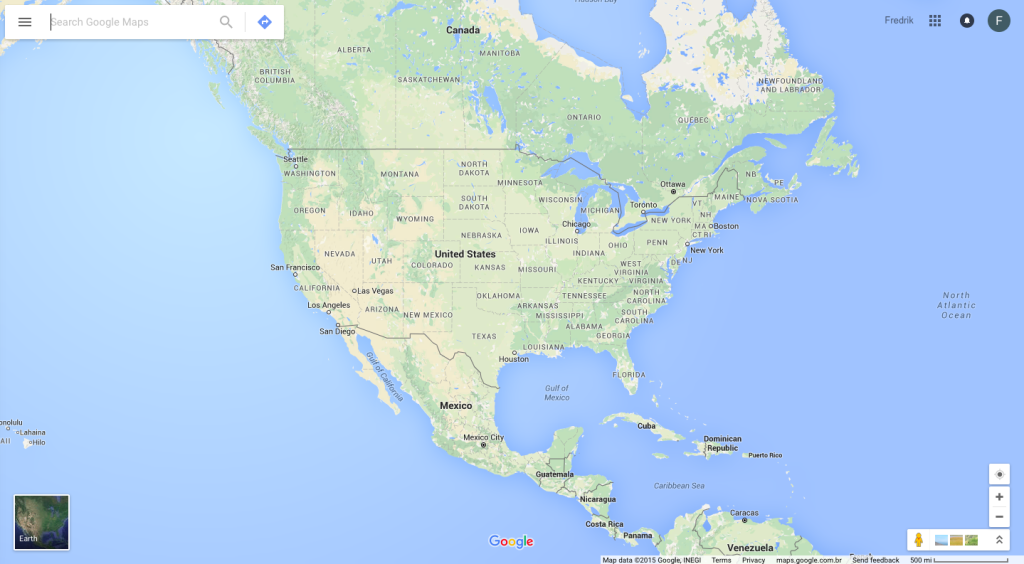 I am from Sweden, I live in Singapore, just flew in from Brazil to Portugal where I am going to look up a street address in Zurich on Google map.
When I open maps.google.com they show me a map of the USA…
Here is the funny thing. Google knows all of the facts above.
They know I am from Sweden, they know I live in Singapore, they know I last checked in from Brazil and that I am now checking in from Portugal. Heck, they even know that I am soon flying to Zurich (as their latest feature in Google Calendar is to automatically post flight information in your calendar that they have picked up from Gmail…)
And yet they show me a map of the country where their HQ is located.
Why?
When I recently was entering "United Square" in my Uber app the first suggestion the app suggests was "United States"…
United Square is a shopping centre in Singapore, I am based in Singapore and I was doing the search on the Uber app in Singapore. Yet somehow they think I want to take a taxi ride to the country of America?
Why?
Back to Google.
So which map SHOULD Google map be showing? (you could argue that they show the USA because they do not know what location I want them to show)
They could show:
– the location I am checking in from (to give me a sense of location)
– Show the location of my home (to give me a sense of roots)
– Show me the last location I looked at (to give me a sense of time)
– Show me the location they think I want to look at (based on previous searches) (to give a sense of foresight)
– Show a random place on earth (to give a sense of humanity)
Any of the above would be better than showing the home country of the HQ of their company (which is all about them – not me – and which is totally, and utterly irrelevant to me.)
Yes, these are small bugs in their systems.
But they show a fundamental flaw in how businesses might have mastered "going global", but not "thinking global" – or more specifically not "thinking human".
Business should be built around the user. Not the company.
Solutions should be build for humans – not nationalities.
Our visions should be limitless – not confined by borders.
(Suggestion: Submit your email address in the form to the right to get a convenient email summary in your inbox every time 10 new posts have been posted.)
Contact Fredrik by clicking on the email symbol below.