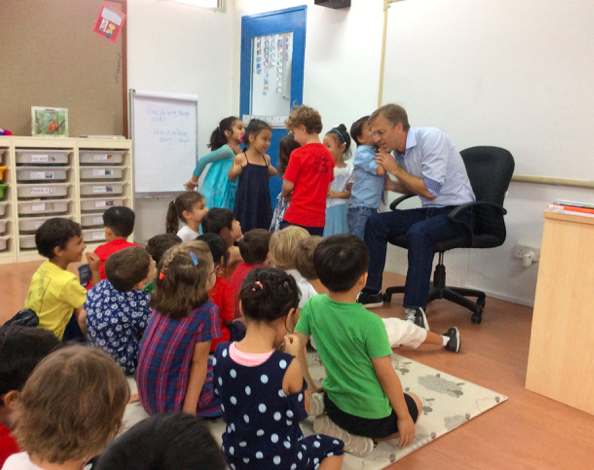 How are you supporting the ones that come after you?
When I became a professional speaker at the tender age of 27 I really did not have any mentors. The idea of going to other speaker's to ask for advice didn't really occur to me.
I tried once and approached one of Sweden's most successful speakers at the time to ask some questions, but he brushed me off, not interested in helping "a kid" like me.
That brush-off I will always remember.
Maybe that is why I feel a need to help up and coming speakers, and why I feel it's right to share so much about how I look at building a speaking career.
Helping other speakers is something I have done from the start, and after I got involved in speaker associations I have intensified that work.
One of the people I helped recently was a women who on her spare time was practising kick-boxing. She had taken to kick-boxing late in her life but managed to go from novice to black-belt in six years.
She explained to me that you get the different belts (white all the way to black) because you become better and better in doing harder and harder sequences, ie you get better and better at learning how to kick-box.
But you do not become a "Master" until you start teaching OTHERS to get black belts.
The masters are the ones that teach.
The masters are the ones who share their knowledge.
To be a master it's just not enough to be good at what you do – you also need to help guide the next generation.
And as I have the ambition to be a master at professional speaking I have dedicated to help others.
I am a mentor in APSS and have also outside of that mentor program mentored 100+ speakers around the world.
I am on the EXCO (executive committee of APSS (www.AsiaSpeakers.org)
And in a few weeks (11-12 May 2018) the Asia Professional Speakers Convention (www.AsiaProfessionalSpeakersConvention.com) will take place in Singapore. 30+ speakers will share their best advice to 200 speakers from all over the world, and I am the convention chair.
As convention chair for this years convention I have introduced a "Next Generation of Speakers-ticket" where we offer the two day convention at just 50 SGD per person (90% rebate from the adult price). The ticket is open for youth and students 17-25 years old. The idea is to offer a VERY subsidised convention fee to help a group of young people learn what it means to be a professional speaker. (If you know someone who would be interested in going email admin@asiaspeakers.org to sign up.)
Helping the next generation, to me, also means to inspire really young kids, even if that is just taking a day off to be in my daughter's school during "book week" to come and explain to the kids what it means to be an author (which I did last week and where the picture is from.)
All the examples above are things I that I do to inspire more young people to become speakers/authors/thought leaders.
The funny things is that the more I do these projects, the more rewarding I find them. In one way, I feel them to be some of the most valuable and meaningful work that I do.
I do not care if you just started your speaking career or if you – like me – have been speaking for decades, there will always be a person with less experience than you. Someone who is looking to learn from you. Today my message in this post is: reach out to one of those people and help them.
Share your knowledge.
Teach someone less experienced.
Be a master.