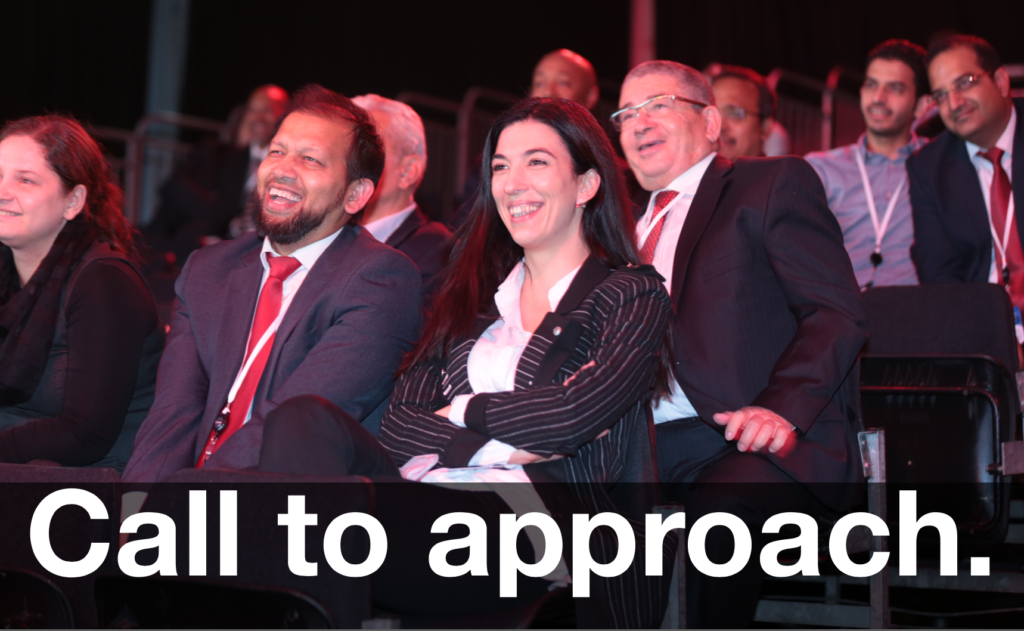 ** Announcement: Read the end of this post for a special announcement about mentoring! **
"Call for approach" means that you – during the speech, and preferably close to the end – give the audience a reason to come up to you after the speech.
You could say things like: "I am writing a book on xxx and would love to hear your examples, please approach me after my speech if you have a good story", or "If you want more examples do not be afraid to approach me after the speech."
The reason for the "call for approach" is that many audience members are afraid to approach a speaker. They might be shy, introverted, intimidated or even star struck. By giving them permission to approach you you encourage them to come up – giving you valuable opportunities to connect, network and research.
I promise you you will get more people coming up to you after your speech, and by people approaching you you will get more stories you can use, more connections you can nurture and more leads you can use.
** Special announcement: After 5 years of giving free advise on Professional Speaking but saying "no" to all requests for mentoring I have decided to take on a FEW mentees to help them build a global speaking career. If you are interested in knowing more send me an email fredrik@fredrikharen.com **