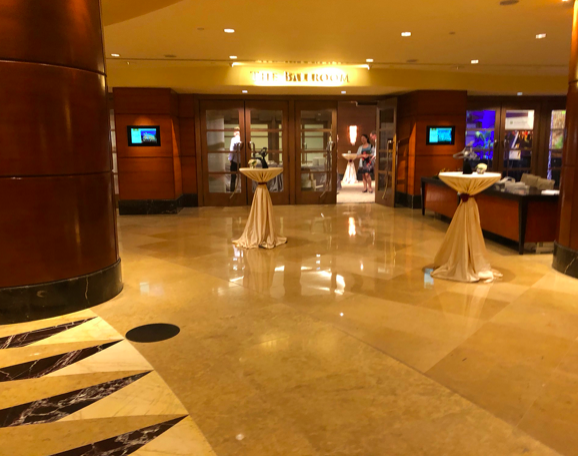 It's 11 PM and I am standing in the Ballroom of the Fullerton Hotel the night before the global conference I have been booked to speak at will start. Tomorrow there will be people from all over Asia and Europe in the room, but right now the room is still in chaos. (As so many times before the client did not get access to the room until late the day before and people are scrambling to make it look perfect for the next morning.)
Earlier I had been invited to a "rehearsal" at 9.30 PM. The rehearsals started at 5 PM and went all through until 11 PM.)
I emailed the client and said: "I am ok to take the last slot at 11 PM  instead so that your other speakers can get done earlier and go back to their hotel and get a good nights rest."
The other speakers where internal.
By offering to take the "worst" rehearsal spot I was helping the other speakers out and also the event manager.
Event Managers and internal speakers have so much other things to think about at a client event. As the external speaker you are there to support the other speakers, and the event manager.
So as the external speaker: Do not just be "easy to work with" – instead "work on making it easy" for the client.
ps. Bonus tip: When I did get my rehearsal slot I did not use it to go through MY slides (I knew them already) instead I clicked through all the OTHER speakers slides to update me on what they would be speaking on before and after me.