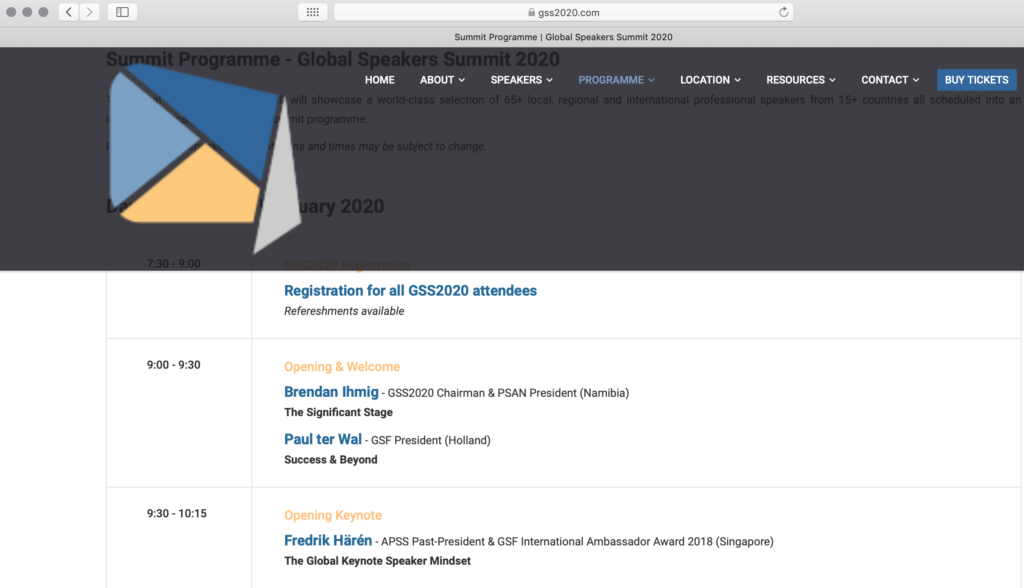 If you want to become a global keynote speaker this post is for you.
I am honoured and humbled to have been selected as the Opening Keynote speaker at the Global Speakers Summit to speak on the topic of "The Global Keynote Speaker Mindset".
The Global Speakers Summit (GSS) is the conference of The Global Speakers Federation happening in amazing country of Namibia in 21-24 February 2020.
This is the third time in a row I have been selected as a speaker for the GSS. Second time in a row as the Opening Speaker.
Join me in Namibia in February and learn from me and many others how you too can become a global keynote speaker! Sign up at www.GSS2020.com
ps. In 2019 alone I was invited to speak in 24 countries on 5 continents and in total I have spoken in 70 countries – so I do think I will have some insights to share on how you can become a global keynote speaker. 😉
Normally  on this blog I share about what I learn about being a professional speaker by sharing my experiences of speaking. But this week I wanted to share about an event where you can learn from me live in person.