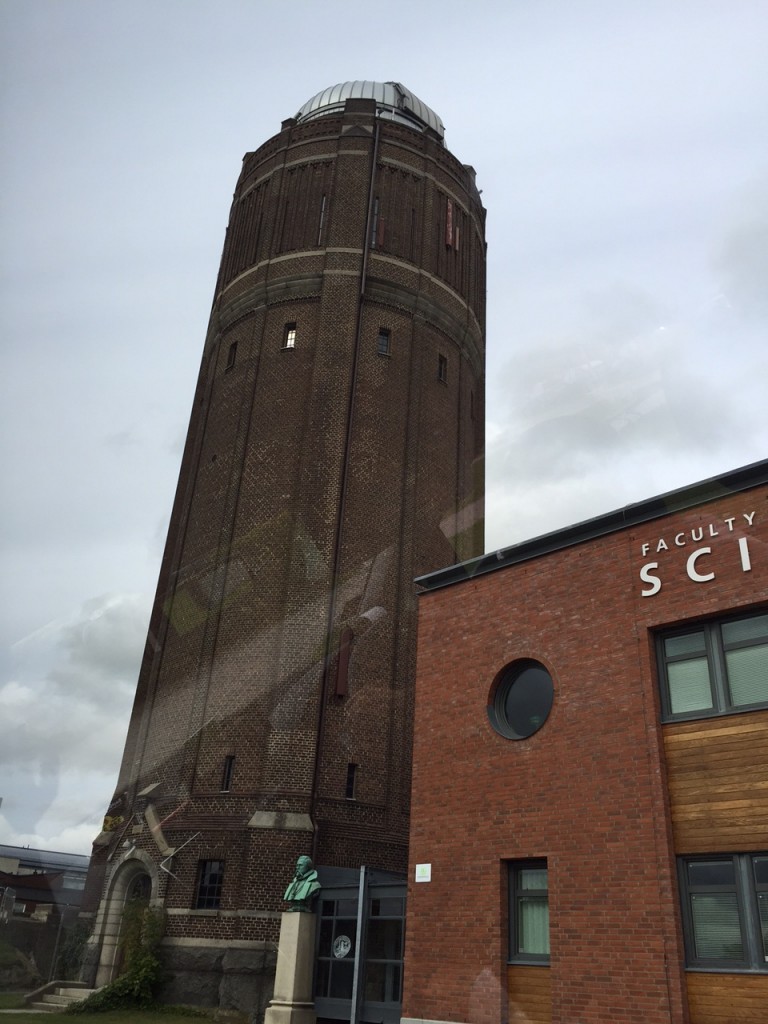 Lund, Sweden.
I had a bad day at work today.
I gave a speech to a hall packed with university students at Lund University in, well, Lund, Sweden.
They invited me to speak about my career as a global, keynote speaker. The title of the event was "From Student to World Expert".
It was an honourable assignment and I was so happy to have been invited to speak especially since I am not an alumni of the university and yet, they still asked me to speak.
But I bombed. Failed. Screwed up. Basically did a crappy speech.
Why?
It's so easy to answer in hindsight.
I spoke too much about myself, thought too much about what I wanted to say, and not enough about what the audience wanted to hear. And, to be honest, I had not drank nor eaten enough having flown in from Singapore that same day.
The last reason is just so unnecessary that I am embarrassed just thinking about it. Being dehydrated is such an unnecessary reason to give a bad speech. Lack of water can reduce your performance as much as 10% and I try to remember to eat and, more importantly, drink enough before my speech.
This time, I somehow forgot.
The first two reasons are so very typical of what makes a bad speech. And you would think that I would have learnt how to not fall into the trap of doing it after 20 years of speaking!
But that is the thing. I somehow still forgot.
But what pisses me off is that I did feel that I was going in the wrong direction but I did not pause to correct it.
Getting off to a bad start is forgivable, but to not stop, pause, re-think, and change your strategy is NOT.
What I should have done was to admit my mistake and say:
"Holy crap! It looks like I am doing the classic mistake of talking about myself when you are really here to hear about how you can change your life. Sorry about that. Now, let me re-calibrate the rest of my speech and try to do it more from your perspective."
It might sound like a strategy that is too honest, too blunt, but I think it would have worked. Unfortunately, we will never know because I insisted on riding a failing train to the end.
So I failed. But then I am only a speaker.
What is the worst thing that happened?
A few students were not as inspired as they could have been.
It's not like I am a pilot, or a brain surgeon, who, when they have a bad day (and we all do), risk risking the lives of others. That is something to think about when people who are going up to give a speech get all nervous about screwing up. Life goes on.
Lesson: If you feel that your speech is not going well, do not make the mistake of thinking "Oh, this is going bad." Instead, think: "Oh, this is not working. Let's try something else."
P.S.
After the speech, a student came up and asked if there was any way of getting to hear more of my speeches. When she heard I was going to speak in Malmö the next day, she exclaimed that she was going to come with some friends to hear me speak again. Ok, so it was not a total disaster I guess, but I so know I could have done it better. 🙂
(Suggestion: Submit your email address in the form to the right to get a convenient email summary in your inbox every time 10 new posts have been posted.)
Contact Fredrik by clicking on the email symbol below.