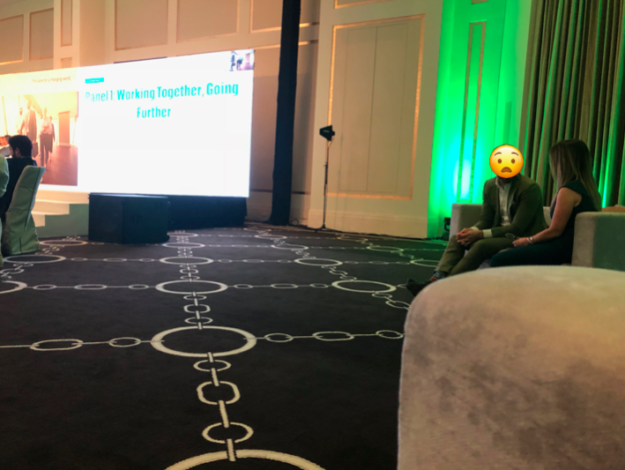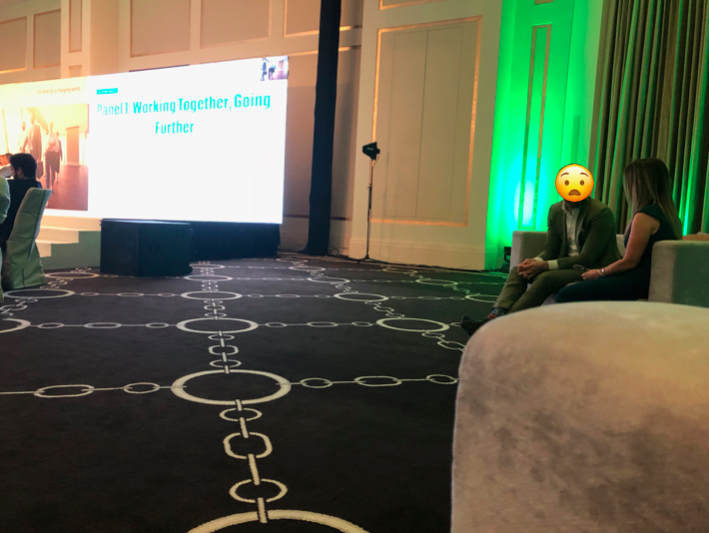 Is there a word for "invisible voice"? Invoiceble"?
What I mean is people who attend conferences and think that their voices can not be heard when they talk.
It is often the AV-people, the event organisers, and very often the hotel staff. Of course, often it is the delegates at the convention.
People who think that if they just lower their voices and whisper no-one will hear them talk and they will not disrupt the speaker on stage.
They are wrong.
They can be heard.
I am not saying that AV-people and event managers do not need to speak during a convention, but I am talking about all the un-neccesary talking that goes on.
The picture is from a speech I did on Friday in Abu Dhabi where one of the event managers was talking almost 50% of the time during the afternoon. Chatting away with other event staff while obviously being bored with the actual convention.
What they do not understand is that this chatter and obvious uninterest in the speaker on stage is contagious and people in the audience hear it and get affected.
As speakers we should NEVER be part of this behaviour.
It's easy to think that we are "backstage" and that no-one notices us when we are sitting in the back of the convention room, but very often the AV-booth etc is in (!) the ballroom which means you are not back-stage – you are part of the convention, part of the ballroom experience.
So show respect for the other speakers – and for the audience – and do not speak in the ballroom until it's your time to speak from the stage. No matter how chatty, social and nice the hotel staff, AV-staff or event managers are.