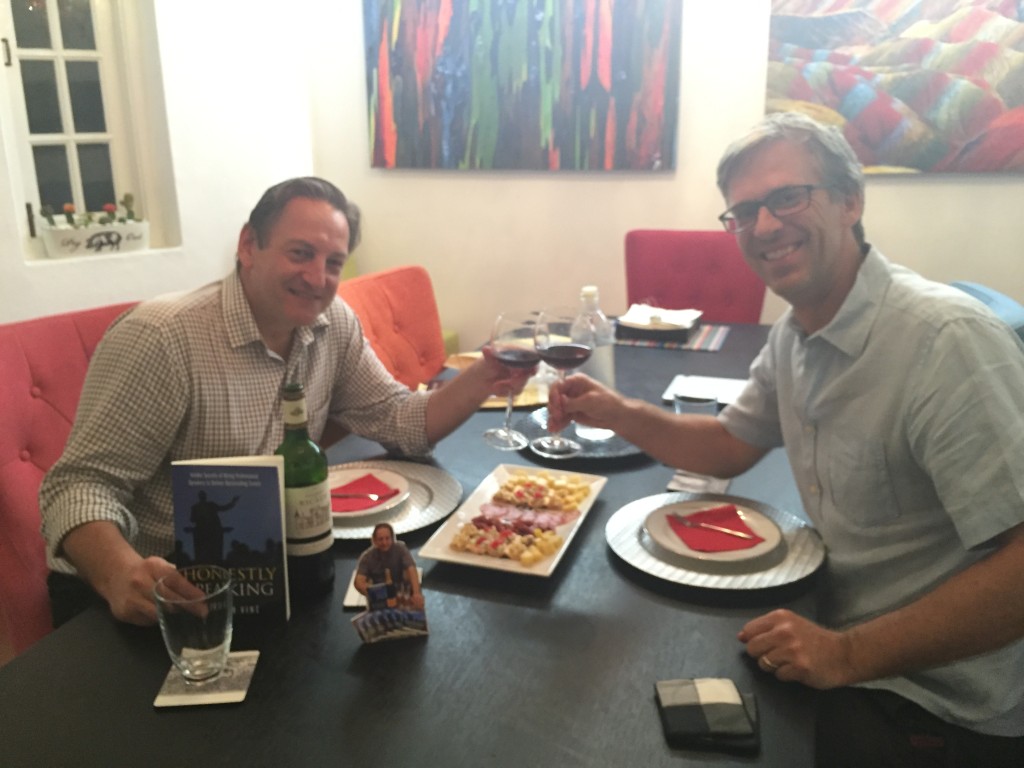 Tonight I had the privilege to meet up with Andrew Vine, founder and CEO The Insight Bureau. I was honoured to receive one of the very first copies of his new book: "Honestly Speaking".
There are thousands of books about professional speaking written by speakers, some are great, some are good and many are bad. But there are very, very few books written about professional speaking written from the other side – from the perspective of how to HIRE a professional speaker. Thankfully, now finally there is. In Honestly Speaking Andrew Vine shares his extensive expertise from placing thousands and thousands of some of the best speakers in the world . Andrew Vine is one of the world's most experiences speaker representatives and he has helped countless companies and conference organisers get the right speaker for their events. In this book he now shares his experience on how to – and how not to – book a speaker. Getting the right speaker for the event can be the difference between a great conference or a terrible one and considering the amount of money that goes into organising a big conference it is mind-blowing how little professional work some companies put into getting the right speaker.
This book is essential for anyone who work with booking speakers and organising conferences. And it should also be compulsory reading for anyone who is, or wants to be, a professional speaker. You should really not be allowed to handle a big or important conference that includes booking speakers without first reading this book.
To find out more about the book go to: Amazon.