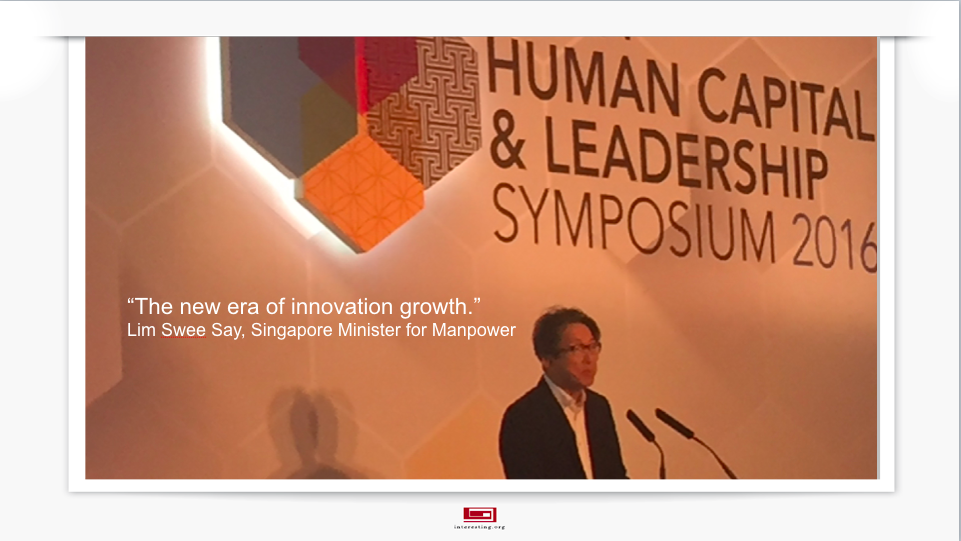 Today I was the closing speaker at the Asian Human Capital & Leadership Symposium – a great 2-day HR conference with high level speakers and high level participants.
As the closing keynote speaker of the day I had the challenge of trying to bring a message to the audience that they would feel was interesting, fresh and new after having already listened to some impressive speakers (Like the Singapore Minister of Manpower, Lim Swee Say, Ian Hughson, VP Global Business Services IBM Asia, and the always controversial Chandran Nair of Global Institute for Tomorrow.)
When you are the closing speaker at a conference you have to remember that there is a big chance that the audience has either heard something similar to what you are going to say – or that someone has already spoken at the conference and brought up an opposing view to what you were planning to say.
The best way to avoid repeating what someone else has said, or unknowingly contradicting a previous speaker, is, of course, to attend the whole conference.
Today I was there the whole day to listen to all the speakers (and during the conference I consulted the visual recorders  to find out more about what had happened during the first day.)
And I am glad I did.
I realised that a lot of what others had been talking about could be easily referensed into my speech.
In the immediate break before my speech I went up to the A/V crew and told them "Hey, I have a new presentation." and then we uploaded my new slides.
In my new deck of slides I had added 9 new slides which had relevant photos and quotes from the previous speakers of the day. (Yes, I had taken photos of all the speakers during the day while I was there listening)
Now 9 out of the 47 slides that I had for my presentation were about the other speakers from the day.
As a closing speaker I was now not only delivering my message, I was ALSO closing the conference by re-connecting back what other speakers had been talking about during the day.
Adding those 9 extra slides did not make my presentation much longer, I would just briefly show them so that people could read the quotes and remember the previous speaker's point before I went into what I was going to talk on.
Lesson: If you are the closing speaker make sure you close the conference, not just deliver your speech. Connect with the previous speakers and your speech will not be "just one more speech at the end" – but THE speech that they will remember from the conference.
(Picture is one of the slides from my "new" presentation that I made during the day.)