Düsseldorf, Germany.
Today I attended a conference on metals and got a lesson on the importance of connecting to a higher purpose.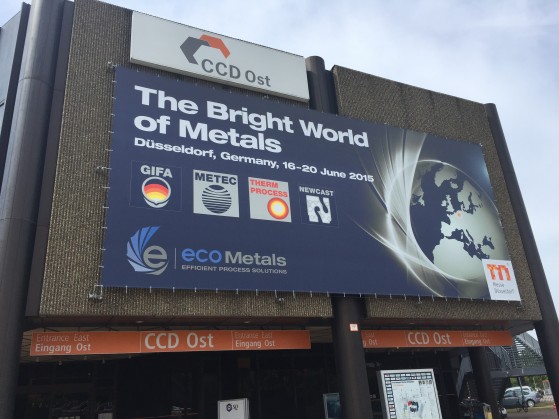 Now, a "metal conference" might sound like an unlikely place to pick up anything that might be beneficial for a speaker. But if there is anything I have learnt in 20+ years as a speaker, it would be to understand that lessons are all around us.
My client today was Kanthal, a maker of heat resistant alloys. (One of their products can handle air as hot as 1200 C…)
They invited me to be the keynote speaker at their first annual "Innovation Award". Before I went up on stage, the CEO of Kanthal gave a short speech on why Kanthal had introduced this award.
He explained how the world is entering a time of limited resources and how "conservation of limited resources" will become more important in the future. As a planet grows to 9 billion people within our life time, and as humans constantly crave for a better lifestyle, the demand for resources such as energy, water and food will continue to grow.
To help solve this challenge, Kanthal leads in creating alloys that can withstand very high temperatures, that in turn can create more energy efficient solutions.
Suddenly, the pitch for Kanthal was not about their alloys, but about offering products that will help us overcome our current overuse of the earth's resources.
To appeal to a higher purpose is something that many companies are doing today because they understand that today's clients and potential employees want companies to not only "exist" to make money or sell products.
And in no industry is this mission of "a higher purpose" more important than in the speaker industry.
Audiences do not want to hear about your ideas or your theories – they want a speaker to help them see the bigger picture. They want to be enlightened. They want to see the higher purpose.
I do not really talk about how to be a Truly Global Company, even if that is what the companies book me for, when they want me to give a speech based on my latest book "One World. One Company." What I really talk about is the potential for mankind to become ONE. A world with no borders where we all work together for the benefit of us all.
Yes, that is a grand vision. But that is what we want from a speech.
You better make sure you have a message of a grand vision of your own in your speech – because people are (consciously or sub-consciously) going to be looking for it.
Lesson: What are you really speaking on? What is that bigger picture hidden in your talk?