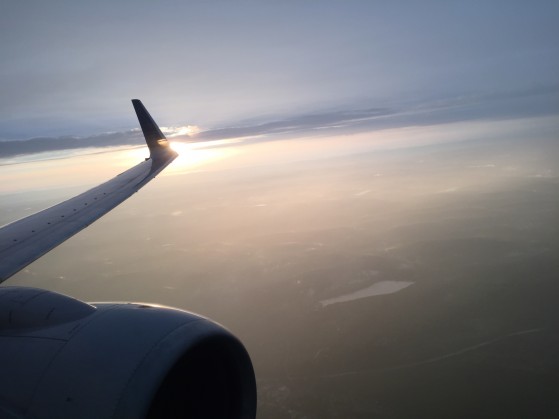 (On a Singapore Airline flight between Shanghai and Singapore)
I am writing this on the last leg of yet another "around the world trip" that has taken me from:
Singapore via
Oslo, Norway
Sao Paulo, Brazil
Mexico City, Mexico
New York, USA
Toronto, Canada
Shanghai, China
and now back to Singapore.
All in 18 days. And all on one Star Alliance "around-the-world-ticket" that cost me 12 000 USD and included 10 flights, to 10 different airports, in 9 countries on 4 continents.
Now, that might sound like a lot of travel, but it's actually a way to reduce my travel.
If I would have flown to each of those 6 speeches on a return flight from Singapore, it would have been more flights and much more hours in the air.
During "speaking season", it often makes a lot of sense to just fly straight to the next speech instead of going home between speeches.
By saving on "return flights", I instead got plenty of "free time" in the cities I was speaking at where I could relax, meet interesting people, and experience the different vibes of these amazing world cities.
On this trip, the "extra free time" that I saved by cutting down my traveling time was used to experience one of the ten best restaurants in Canada, as well as one of the best restaurants in Sao Paulo, and I also got some days by the pool in Brazil, and got to do some shopping and eating on the Bund in Shanghai.
Traveling from speech to speech has made me realise why rock bands go "on tour". By blocking off a period for intense travel, you actually free up more time to be with your family – while getting to many different cities without extensive travel.
Being "on tour" is simply a very efficient and comfortable way to travel.
Lesson: Be flexible in the way you think about travel during "speaking season". Return flights might be a detour.